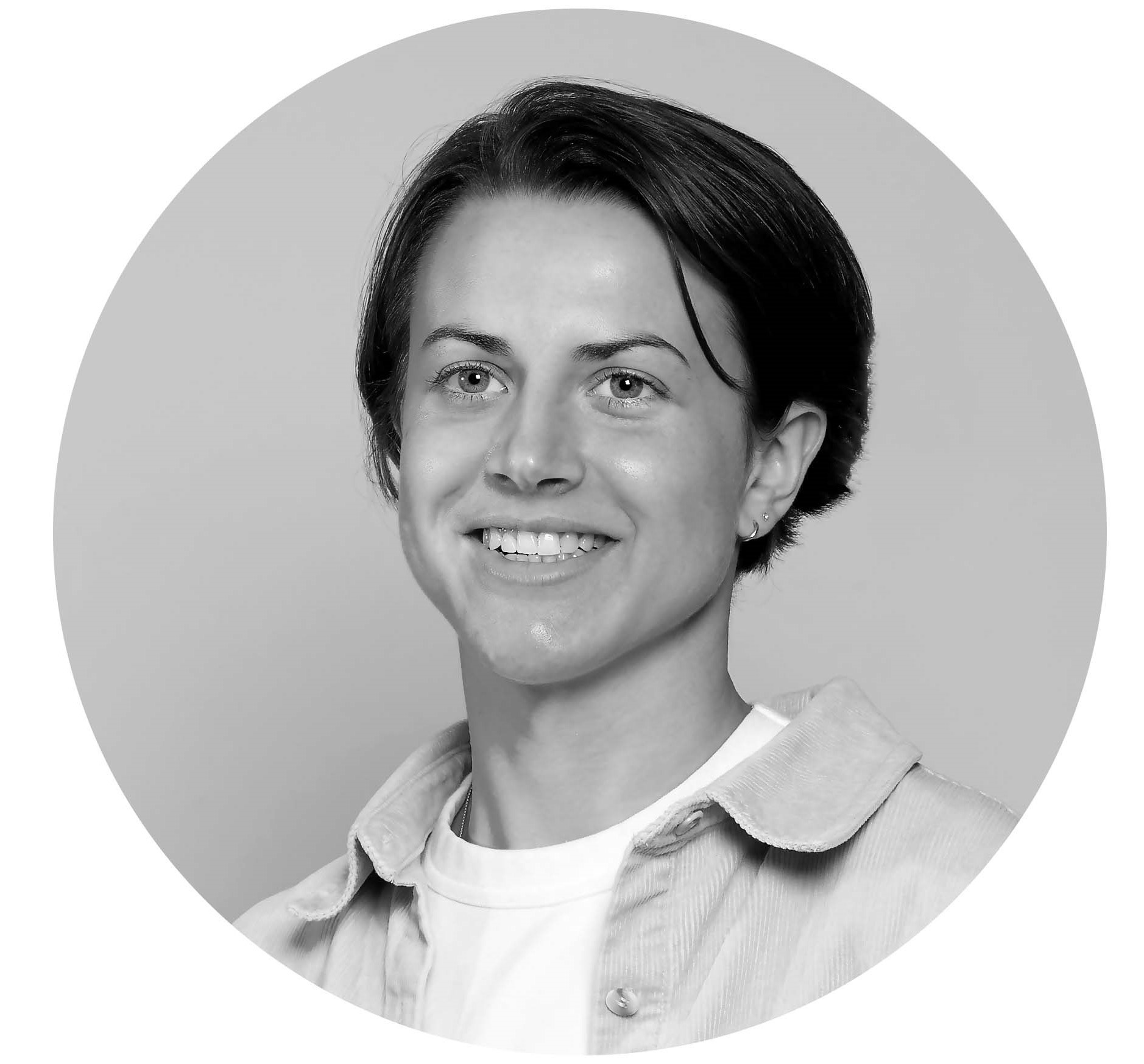 Industrie- & Produktdesignerin FH
In was für einer Welt möchten Sie leben? 
Für mich steht diese Frage im Zentrum meiner Arbeiten. Als Industrie- & Produkt Designerin habe ich das Privileg, diese Welt mit ihren tausend Facetten mitzugestalten und einen verantwortungsvollen Beitrag zu leisten. Mir ist es wichtig, Dinge zu hinterfragen und kritisch zu sein. Dinge sind, weil sie nur so in ihrem sein und ihrer Funktion überzeugen. Struktur und Mehrwert spielen im Alltag wie auch in der Welt, in der wir leben eine wichtige Rolle. 
Neben Industrial Design interessiere ich mich noch für Architektur und Grafik. In meiner Freizeit findet man mich entweder an (oder im) See, im Museum oder in den Bergen. Ich wohne in Luzern und studierte an der ZHdK.
_
What kind of world do you want to live in? 
For me, this question is at the heart of my work. As an industrial & product designer, I have the privilege to help shape this world with its thousand facets and to make a responsible contribution. It is important to me to question things and to be critical. Things are, because that's the only way they convince in their being and function. Structure and added value play an important role in everyday life as well as in the world we live in. 
Besides Industrial Design I am also interested in architecture and graphics. In my free time you can find me either at (or in) the lake, in the museum or in the mountains. I live in Lucerne and studied at the ZHdK.
_
2018 - 2021 | BA Design - Industrial Design | ZHdK Zürich
2020 | Austauschsemester  | LASALLE  College of the Arts Singapore
2017 - 2018 | Gestalterischer Vorkurs | INVERS Olten
2015 - 2017 | Leiterin Einkauf (Mitarbeiterin  Administration & Disposition) 
| tiventa AG Küttigen
2014 - 2015 | Mitarbeiterin Büro & Baustelle | M. Cotting AG Trimbach
2011 - 2014 | Lehre zur Kauffrau EFZ | Minerva Aarau
Auszeichnungen & Nominationen
- International Top 20 mit dem Projekt S'WERVE
- National Zweitplatzierte mit dem Projekt S'WERVE
2021 | Swiss Design Association BA-Award 
- Nominiert mit dem Projekt S'WERVE